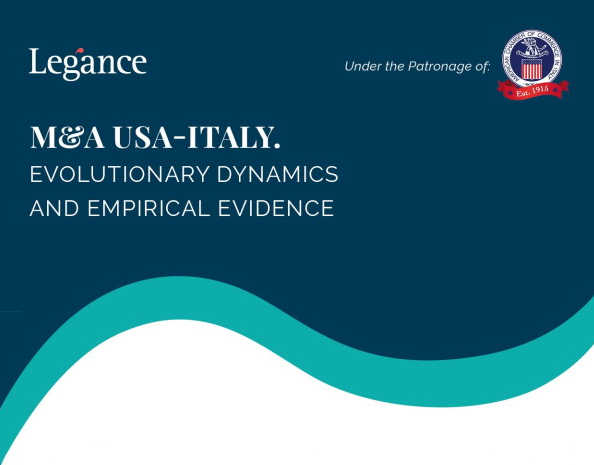 Tuesday 19th January 2021 – from 4.00 p.m. to 5.30 p.m.
How is M&A between the US and Italy evolving? Are the drivers for Italian investments in the US the same that lead American investors to look for opportunities in Italy? What is the acquisition performance of these investments? Which variables determine their success? Is it true that Americans do it bigger but Italians do it better?
Through the analysis of the M&A waves that periodically hit the business community, the rationale followed by a purchaser when making an acquisition abroad, and a large number of cross-border transactions that closed in the last two decades, Prof. Salvi and Legance offer a comprehensive guide to navigate through the dynamics of the USA-Italy M&A market.
Opening remarks by our Senior Partner Filippo Troisi, closing remarks by our New York Resident Managing Partner Piero Venturini.